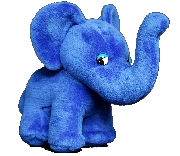 Yesterday on IRC, a Postgres user — goodwill in #postgresql on Freenode — piped up and said he'd really like to see an Los Angeles, CA Meetup.
We have a mailing list, but it's gone a bit quiet in recent months.
So, in a fit of doocracy, goodwill created LA Postgres.
He needs a critical mass of folks before announcing the first meeting. So sign up today, and help create a vibrant Postgres scene in Los Angeles.